Google Search Results Completely Broken
This site may harm your computer, is attached to every search result in google's index. Looks like google thinks everything is Spam even their own websites.
If you look, all of the cached results are also removed. Something is definitely broke at the old Google.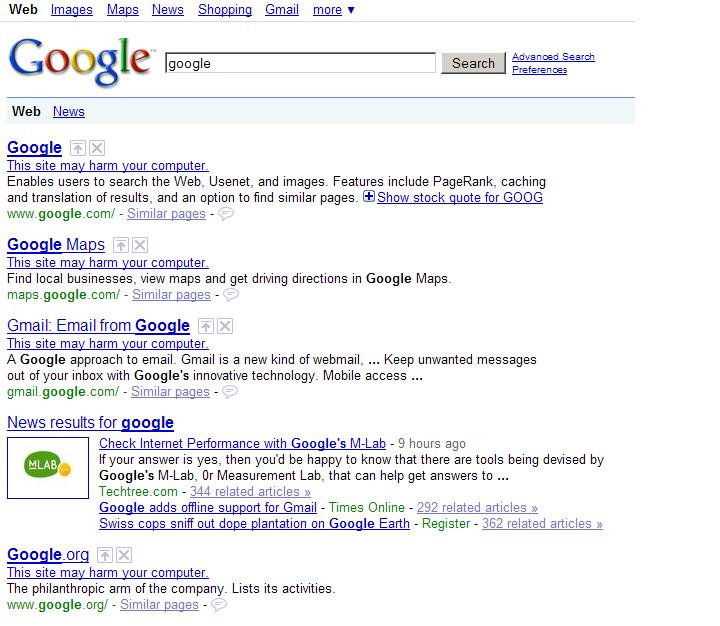 Enjoyed reading this post?
Subscribe to the
RSS feed
and have all new posts delivered straight to you.