Having a SUNny day without Microsoft
If you're another person who is constantly fed up with Microsoft products and the cost that comes with them, you're not alone. I still stand by my recommendation of avoiding Microsoft products before you become their slave, but I must admit, there's still a number of them that I use.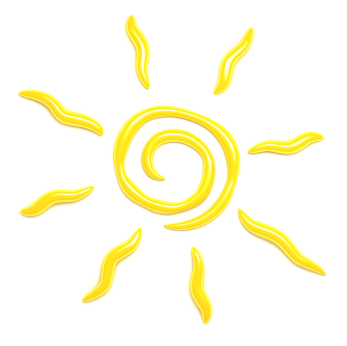 Since I wrote that article about 2 years ago, not much has changed with Microsoft. I will say that their new online version of Office looks to be a vast improvement over Google docs or any other online based office software. Nevertheless, I think it's time to take a serious look at dumping Microsoft for SUN. Microsoft's 3 year Vista, Windows 7, XP saga has been nothing short of exhausting, and may very well be a fatal blow to Microsoft's reputation.
SUN is emerging as a driving force behind free and Open Source software development, and I think that most businesses could thrive exclusively on SUN software and services. Besides the core Java programming language, let's take a look at the free and open source products that SUN is supporting.
Operating System
SUN's operating system is called Solaris. The open source version is called Open Solaris. It is a *nix based system much like Linux. SUN offers some major improvement other many Linux distributions, one being their awesome ZFS storage system.
Solaris is much friendlier than most people think. It has a nice user interface that can be customized to imitate many mainstream operating systems. Solaris supports all of the SUN software programs, Open Office, Netbeans, Java, etc.. It would be a huge undertaking to switch to SUN or any Linux without someone that can administer them, but Solaris is gaining popularity especially among the IT crowd.
There's still some programs that many people use that aren't compatible with Solaris or Linux. This brings us to Sun's virtualization software.
Virtualization Platform
SUN has created an amazingly simple virtualization platform called VirtualBox.
What's a virtualization platform?
Simply put, it's a program that allows you to run another operating system without your primary operating system. It's like opening a window on your computer, and installing and running another computer within that window. It shares the disk space, memory, and other resources of your computer, but you can start and stop it at will.
Virtualbox installs on a number of operating systems including Windows, Solaris, BSD, and Linux operating systems. If there's some program you require that only runs on Windows, you can easily install a virtual Windows operating system. In reality you could have a virtual appliance for every operating system your company needs on a single computer. You can turn these off and on at will.
Even more interesting, is that you can backup your virtual appliance and reinstall it on any Virtualbox machine. In just a few minutes, and a few mouse clicks, you can transfer your entire virtual operating system to another computer, or keep it backed up on a central server.
The possibilities and benefits with virtualization are endless. Even if you don't jump ship for SUN, I highly recommend looking into Virtualization for your company if it fits. VirtualBox works on Windows and Linux, so it's definitely worth checking out.
Office Productivity Software
Open office has been around for some time, and it is still being actively developed. Open office is similar to Microsoft Office, but operates closer to Microsoft Office 2003. Open office rightfully remained similar to Office 2003 choosing not to follow Microsoft's destruction of their own product as they did with Office 2007.
Open office has a word processor, spreadsheet, database, presentation program and a drawing program. The interface is similar to Office 2003. Open office programs are easy to use, and usually much faster than Microsoft Office on the same hardware. It will replace every Microsoft Office program except Visio, Onenote, Groove, Outlook, and InfoPath. With the exception of Outlook, most of us don't use these programs anyway. There may be a slight re-learning curve when migrating from Microsoft Office, but it's more of finding where the feature you're looking for is located at.
Database
MySQL is the most popular relational database being used. It can scale to meet the needs of 99% of businesses out there. It's free, it's fast, and most importantly everybody knows how to use it, so support is readily available and cheap compared to Oracle, DB2, or Microsoft SQL.
If you need better performance out of the box, Google and Percona offer souped up versions. MySQL performance is very dependent on database design, and the hardware it is sitting on, but then again so s every database. If paying tens (many times hundreds) of thousands of dollars per year in support and licensing fees for Oracle or MSSQL doesn't sound like fun, make the switch.
Application Development (Techie stuff…)
Application development is the area where I think SUN has made major ground in the past year. Apart from the Java package that's been around for a long time, SUN has the Glassfish application server, and the Netbeans IDE for application development.
Glassfish is SUN's Java based application server. An application server is something like a single package with all the functions a web or software server would normally have. An application server is generally composed of compatible, well established, programs within a single package, thus being much more stable and optimized than the traditional hacked-together server.
Netbeans is a full-featured IDE (Integrated development environment) which allows programmers to crease desktop and web applications. Netbeans supports at a minimum: Java, Ruby, C/C++, and PHP programming languages and their sub-languages. It is far better than most commercial and other free software like Eclipse.
While an IDE isn't something that many business owners are interested in, it's very important to anyone who works on their websites, or their internal applications.
What's missing?
Email…
SUN has yet to come up with a suitable email solution. For that matter the only free email program I recommend is Thunderbird, made by Mozilla. Thunderbird is free, but can cause some major problems for those whom have huge mailboxes. My Outlook mailbox is about 15Gb, and I've seen some closer to 30Gb. Thunderbird cannot handle mailboxes this large, so don't try. Thunderbird 3 is in a late Beta stage, and hopefully they can address the huge mailbox crash issues. The obvious cure for this would be for us all to clean up our mailboxes, but realistically that's not going to happen…
Enjoyed reading this post?
Subscribe to the
RSS feed
and have all new posts delivered straight to you.